A Comprehensive Guide to The Event Format of the Future.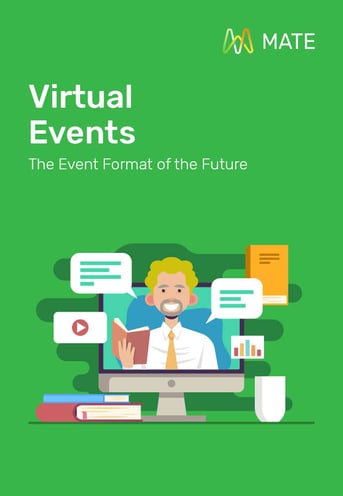 Get started with your free eBook!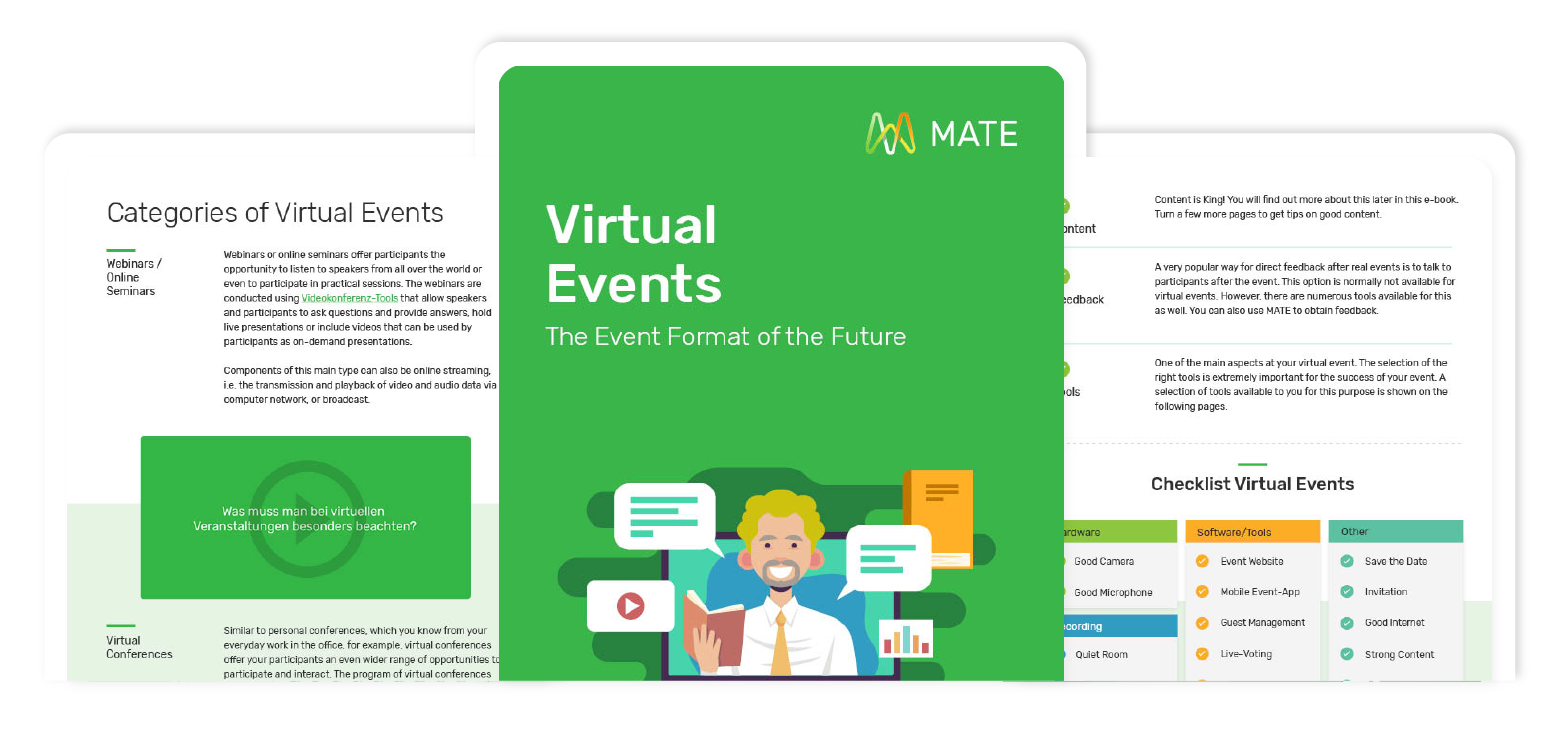 It's time! Time to embark on the exciting journey of transforming your live-events to a virtual format. Today's digital revolution, in combination with the global pandemic, has fundamentally changed the way events will happen in future. Our team has done a lot of research in the last few months and dealt with providers, trends and experts. The findings have now been incorporated into this eBook and should help you to increase the success of your virtual event.
MATE is an All-In-One-Platform for all your Virtual Events.
Be one step ahead but close to your guests. Accelerate your Event Marketing at scale and create an engaging experience for your attendees, even before the event - Virtual, Hybrid and In-Person. Automate your Guest List Management and personalized Event Communication. Build frictionless attendee journeys to drive event registrations and make data-informed decisions to ensure a positive ROI for you events.
Thanks to MATE, our event management processes are much more effective and require considerably less effort.
JAN PÖRKSEN
Managing Director Education & Profession
IHK Berlin